You are Helping People All Around the World!
COVID-19 continues to affect our world, and yet God remains faithful to give you His hope! Now more than ever, you can share that hope with people who hurt and are searching for something certain to believe in. Pick a project and join in!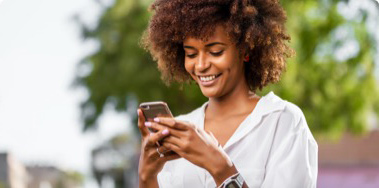 Provide God's Truth to Young Adults
in the US
Help us reach those in their 20s and 30s who are asking the big questions and discovering their purpose. Partner with us to grow this ministry in the US and increase our digital resources to creatively reach this generation with God's truth.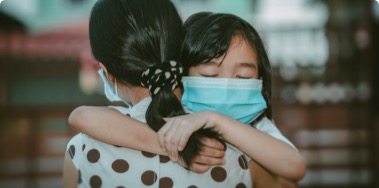 Bring Comfort to the Hurting in
Asia Pacific
Your gift will allow us to continue to create additional print and digital resources that bring God's Word to those experiencing isolation in the Asia Pacific region. From podcasts to devotionals, we are ministering to isolated people with hurting hearts. Join us.
Can't decide?
Give where it is needed most.
Frequently Asked Questions
Do you have a Privacy Policy?
Yes! The Our Daily Bread Ministries Privacy Policy can be found here.
Can I give a gift from an IRA?
If you are 72 or older, you can give your required minimum distribution from your IRA as a tax-free rollover gift. Contact our Planned Giving Representatives at 616-974-1670 for more information.
Yes. The security and confidentiality of your information is our highest priority. We use industry-standard SSL (secure socket layer) technology to protect your information and provide a safe and secure environment for online donations.
What shows up on my statement?
The donation you are making today will show up on your credit card statement as Our Daily Bread Ministries.
Is my donation tax-deductible?
Yes. Our Daily Bread Ministries is a 501(c)3 tax-exempt organization and your donation is tax-deductible within the guidelines of U.S. law. To claim a donation as a deduction on your U.S. taxes, please keep your donation receipt as your official record. We'll send a confirmation letter to you upon successful completion of your donation.
A donation receipt will be sent to you at the address you provide on this form. Please be sure to keep a copy of your receipt for tax purposes.
Can I leave a gift through my will?
Yes, there are multiple options to give through your Will or Trust. Learn more about the planned giving options that are available to you.
Can I leave a gift in memory of my loved one?
Yes, honor your family members or friends with a gift to Our Daily Bread Ministries. Learn more about what giving options that are available to you.
Trusted and Secure